By Bossyy
Hip-HopVibe.com Staff Writer
Slowly building over the past five years is Nicki Minaj's backlash. While some people claim various reasons for disliking Nicki, most of it stems from how long she's been on top. By the time Nicki made her 2010 debut, virtually all the other female rappers fell from grace.
Meanwhile, Nicki Minaj not only began making hits, she was breaking records. Every year, she would win the Best Female Rapper award, at the BET Awards. Each year, Nicki faced token opposition, until 2014, when Iggy Azalea blew up.
The media tried pitting Nicki Minaj and Remy Ma, but Remy's career didn't do quite what some expected. However, Cardi B's did, and fans went ham hoping for beef, which finally came, but now at the expense of Nicki continuing her career. Now, she has tweets resurface of her arguing with HipHopDX on IG over them comparing her and Cardi B's music.
Read Nicki Minaj's tweet and see her IG DMs with Nicki Minaj below: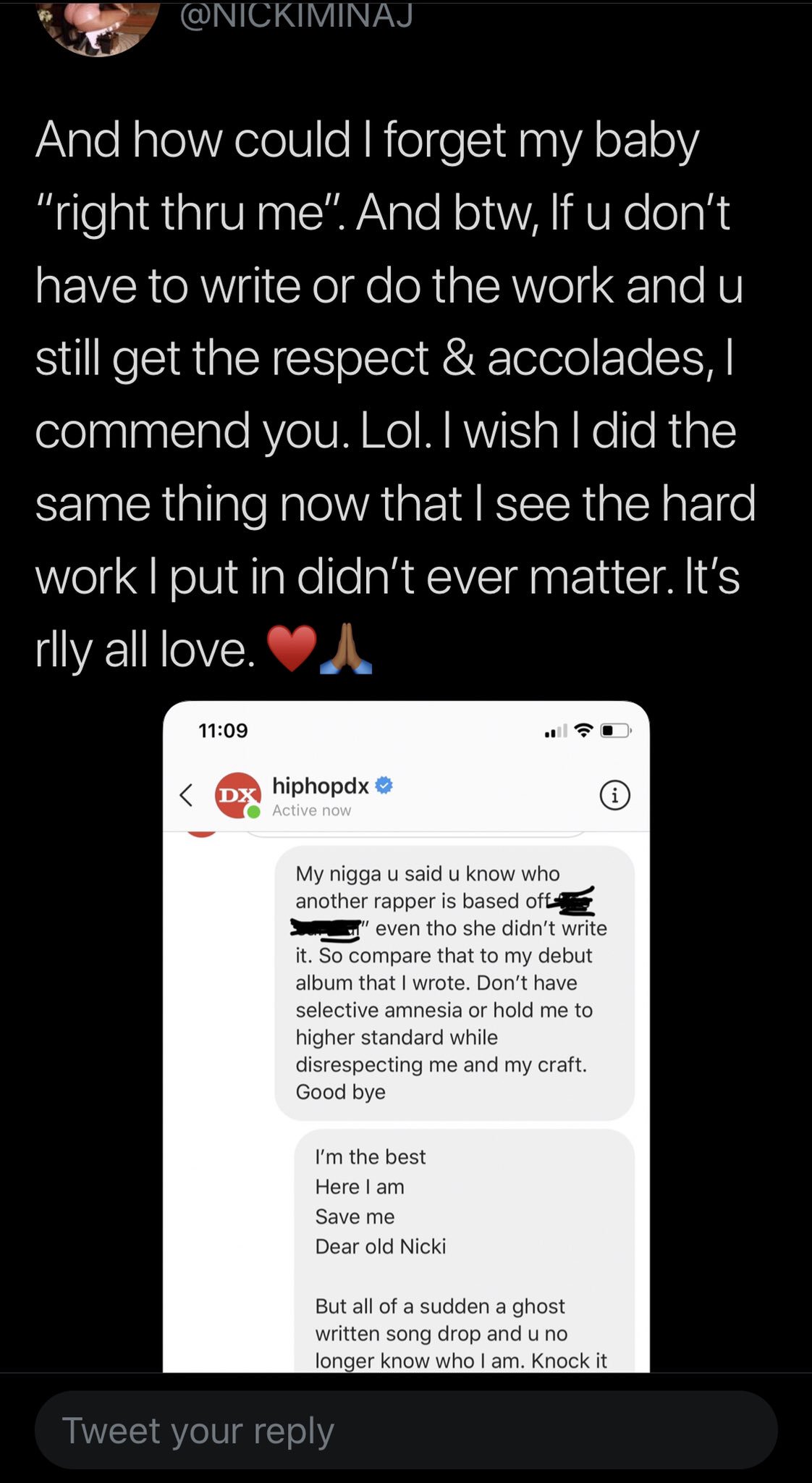 Follow Hip-HopVibe.com on Twitter @HipHopVibe1.